Have you recently discovered the world of IPTV and are now overwhelmed with inquiries? Do you wish there was a single article that could provide all the information you required regarding streaming gadgets and IPTV services? If so, you've found the proper site. In addition to some fundamental information concerning IPTV, we'll discuss it below along with a helpful summary of the greatest IPTV boxes I've ever tested. As an added bonus, we'll also discuss some extremely fascinating themes concerning how IPTV usage is related to issues of privacy and legality.
Table of Contents
What Is An IPTV Box?
We need first determine what the IPTV acronym stands for before defining what an IPTV Box is. Internet Protocol Television is known as IPTV . As the name suggests, IPTV services and equipment broadcast television programs online. On-demand or live streaming video are both examples of this. Although that definition may appear broad, this can sound a little unclear. For instance, IPTV excludes well known websites like Netflix and YouTube. Using IPTV services links you to a certain server through your internet connection and a different player instead of connecting to a particular website (either hardware or software). You can access their channels and content, which is then transmitted back to your TV, by subscribing to a certain service. You will, however, first need your very own IPTV box in order to view IPTV material.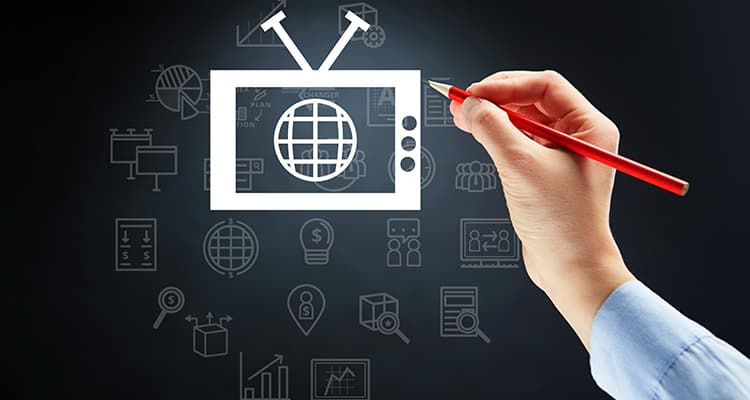 It's possible to compare an IPTV box to a cable box (commonly referred to as a TV box). It serves as a sort of intermediary between your TV and the content host whose shows you want to watch. Because you don't require an IPTV box or specialist software to access streaming services like Netflix and YouTube, they aren't exactly considered IPTV services. A web browser and an internet connection are all you need. On the other hand, IPTV boxes serve as the entry point to specialist services that can deliver media bundles that are tailored to your preferences.
The Best IPTV Boxes Available
I've reviewed several IPTV boxes and now I finally have the best of the best all compiled conveniently below. This list is meant to be a definitive summary of my most highly recommended IPTV boxes with links to the full reviews included. If you plan on buying the best IPTV box to stream from IPTV service providers, make sure you end up grabbing one of the following ones below.
Formuler Z8 Android IPTV Box
Formuler is one of the most well-known IPTV box manufacturers in the world and with very good reason. The Z8 is an astonishing streaming device that is as satisfying as it is cutting-edge.
The Formuler Z8 IPTV set-top box has many great things going for it (one of the best user interfaces, a great EPG, and support for lots of apps), but one of the most notable is the external antenna. It has quite a great range and will allow you to stream very heavy-duty content even if your router is on a different floor.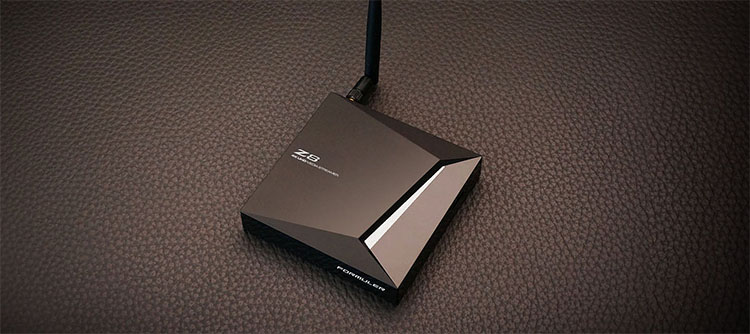 Speaking of heavy-duty content, the Formuler Z8 is a perfect choice for anyone who wants to stream in ultra-high definition or 4K resolution. It is also compatible with High Dynamic Range so it will be a wonderful choice for someone with an equally cutting-edge television set.
The Z8 is equipped with some very impressive hardware specs such as its CPU. Loading and browsing through menus is a breeze making this machine not only powerful but fast as well. Plus with 16gb of internal storage, you'll be able to record and save a solid amount of content using DVR.
All in all, the Formuler Z8 gives you a lot of oomph for the price and I would be surprised if anyone was disappointed in this IPTV box masterpiece. This is probably the best IPTV box on the market right now.
MAG 324 IPTV Box
The MAG 324 is a great choice for anyone who wants to do IPTV streaming that isn't necessarily cutting-edge but still satisfies all of the fundamental aspects of what makes an IPTV box worthwhile.
If you need something that can do 4K and HDR, unfortunately, the MAG 324 IPTV set-top box won't be able to satisfy you, as it only goes up to 1080p in resolution. It also can't do 3D or HDR images.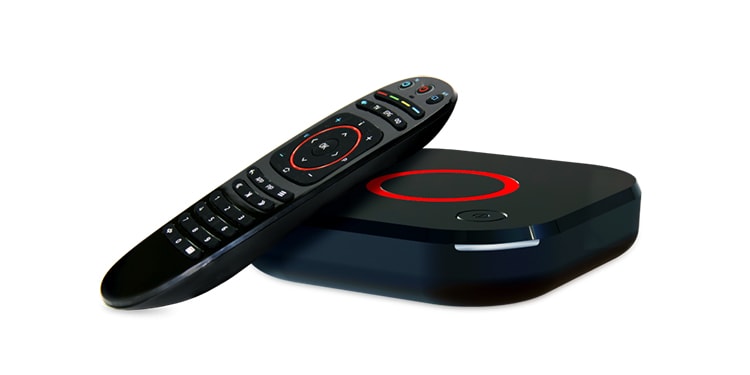 But the MAG 324 is still an excellent choice for people who only have 1080p TV screens, which to this day is still quite a lot of people. It's also quite a speedy device so you won't have to deal with much buffering or loading with this IPTV box. Despite using an internal antenna it connects to routers easily and maintains a pretty stable connection.
It may not be loaded with the most features but this is still a very reliable IPTV box. I think it would be a great choice for anyone planning on getting their first IPTV box.
BuzzTV XR4000
If you're looking for an IPTV box that is fast, powerful, and will provide excellent picture quality then you're going to want to check out BuzzTv's XR4000. This is easily one of my favorite IPTV boxes of all time.
Not only is it a phenomenal choice for people looking for a 4K and HDR picture but it has a great user-interface that is intuitive and very easy on the eyes. Menus practically load at the speed of sound and it also has an excellent remote control that can be customized with shortcut inputs.
The XR4000 IPTV box is perhaps the perfect choice for someone who really wants to customize their settings, not just their remote control. You can set the IPTV box to turn on and bring you to the main menu, the electronic program guide, the channel list, and other areas.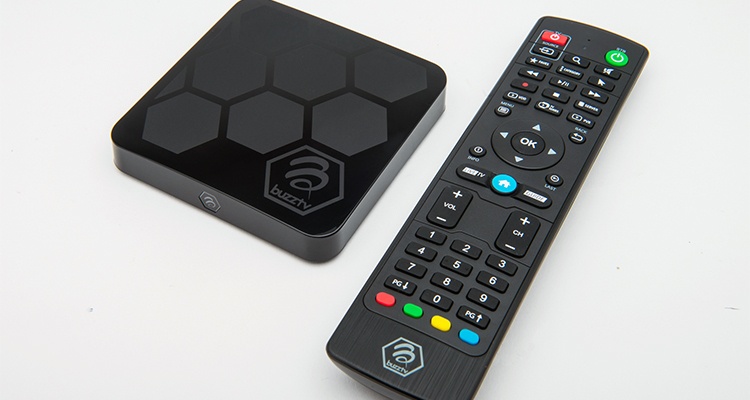 It even has a backup and restore function in case any of the data you stored on its impressive 16gb internal storage gets lost. Let's not forget that the customization settings for Live TV and the EPG allow you to sort through many different and specific categories.
My only gripe with this IPTV box is that it doesn't have the best wireless connectivity. It's good but may bring some minor grievances when streaming in UHD resolutions. Despite that, this is truly a fantastic IPTV box and I am still floored by how much comes with it for the price.
Other IPTV Boxes
While the IPTV boxes I listed above are the best of the best, I want to take the time to mention a few runner-ups and older IPTV boxes that still deserve some of the spotlight.
Dreamlink T2 and Dreamlink T1
Here we have two different IPTV boxes from the same company that seem fairly similar at first glance but have some important distinctions. By the way, Dreamlink and Formuler are essentially the same company with different brand/product names for their IPTV box line-up.
The Dreamlink T1 is a very robust option that is best suited for people only looking for 1080p output. It's definitely a solid IPTV box and is also very affordable.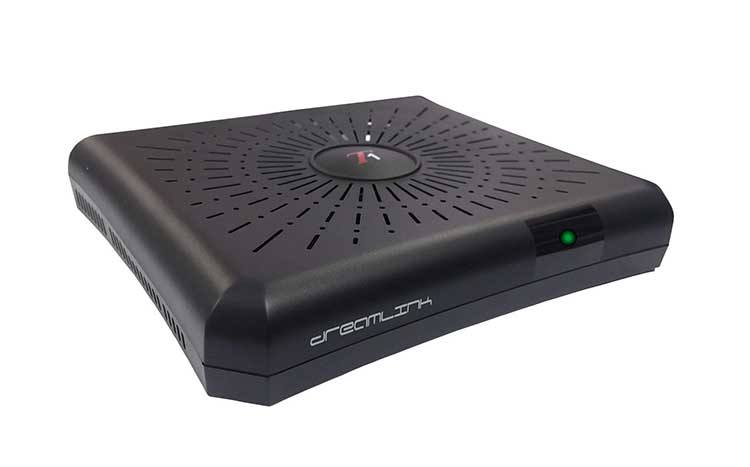 On the other hand, the Dreamlink T2 IPTV box is essentially an improved, albeit more expensive, version of the T1. It is actually capable of 4K and HDR while yet being quite small. Also, it runs the excellent Android 7 Nougat System, which offers it a fantastic UI and menu responsiveness. The most discerning IPTV enthusiasts will be satisfied by the feature-rich Android IPTV box.
In conclusion, the T1 is a fantastic alternative for a simpler, less expensive option, and it very well could be one of the best low-cost IPTV boxes available. The T2 is a more sophisticated choice with fantastic app support and a variety of other useful features.
Formuler Z7+
The Formuler Z7+, which came out prior to the Formuler Z8, was one of the gadgets that contributed to Formuler gaining their current stellar reputation. The Z7+ IPTV box, like the Z8, has very excellent hardware for the price. It is also quite simple to set up and install, and it has a very excellent quantity of RAM for efficiency and speed.
Even though it's not quite as advanced as the Z8, it still produces excellent bright images and has a decent user interface. Despite being huge, the remote control is quite well made and contains all the buttons and shortcuts you could possible need.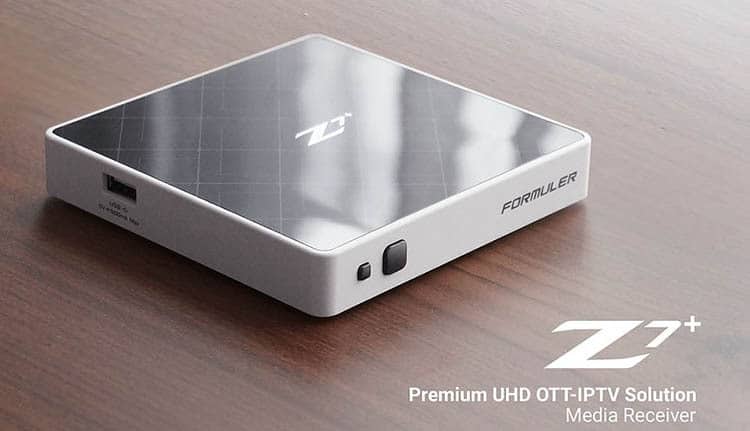 In other words, if you want an IPTV box that is a great all-rounder but can't quite afford something like the Formuler Z8, the Formuler Z7+ would be a great option. It may not be Formuler's most current model, but to this day it is still an excellent option and is by no means outdated hardware.
MAG 322
Like Formuler, Infomir is one of the biggest names in IPTV boxes. The MAG 322 is undoubtedly one of their best models and is well designed in many respects.
I did have a couple of gripes with the MAG 322 IPTV box but they were all relatively minor. It doesn't sport an external antenna but it still manages to maintain a strong wireless connection. It doesn't have support for VPNs or subtitles, which are sure to be big problems for some people.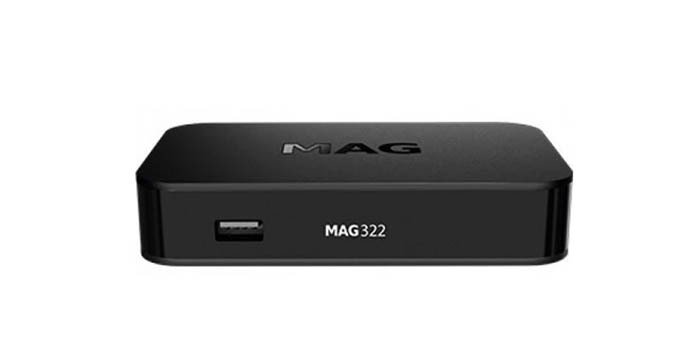 But other than that, this is a great IPTV box. The hardware specs are undeniably solid even if they aren't the best. It has enough RAM to deliver fast enough loading, it can handle up to 100 Mbps, and it is easy to both install and update with firmware.
The MAG 322 isn't meant for downloading apps or other supplementary programs, this is a bread and butter streaming device, through and through. This would be a great choice for anyone who wants their first IPTV box at an affordable price.
MAG 254 and 256
Although there are some changes, the MAG 254 and MAG 256 are similar to siblings in the same family of IPTV boxes. The earlier model, the MAG 254, is a touch out of date but still functions as a reliable entry-level IPTV box. On the other hand, the MAG 256 is the improved model with greater RAM and a more recent Linux OS.
If you don't care too much about load times and intend to use a wired ethernet connection anyhow, the MAG 254 IPTV box is a good option. Those who want a nicer UI, quicker menus, and stronger wi-fi signals should opt for the MAG 256, which is clearly the superior version based only on specifications.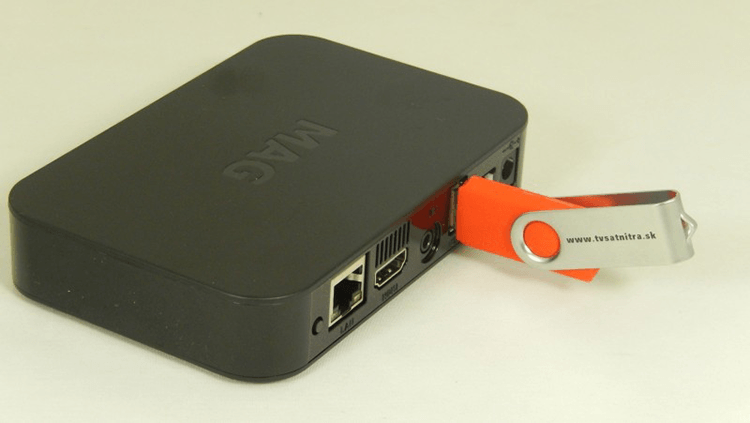 There isn't much difference when it comes to the streaming itself as both devices are pretty much identical in that regard. It's all a matter of how much the extra speed and power matters to you.
TVIP v.605
Even though they are still a relatively unknown company, TVIP's v.605 truly won me over. It has a quad-core processor and is a very capable and user-friendly IPTV box. The v.605 was simple to set up and use.
Why should you choose a TVIP IPTV box over a Formuler or Infomir product? Because it is just as good in many ways. It stays competitive thanks to its 4K resolution, excellent streaming abilities, and reliable technology.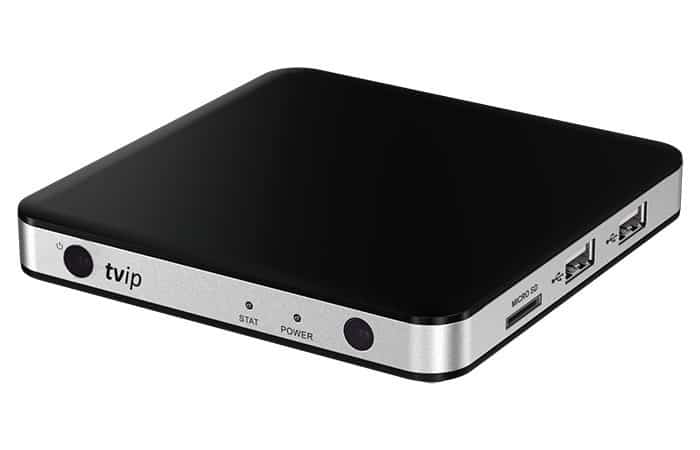 This lag-free IPTV box would be very useful for someone looking to upgrade to a new gadget. Also, I was really impressed by its dual-boot capability, which lets you choose between using Android 8.0 or Linux as the OS.
This function is still quite special, and it deserves praise for that, even though it is still just an IPTV box and lacks the adaptability of something that enables apps.
BuzzTV XPL3000
This IPTV box with four cores is quite adaptable. The Stalker middleware in BuzzTV's XPL3000 enables it to work with virtually any IPTV subscription service you can imagine. Also, it will handle streams very well thanks to certain strong hardware specifications and an external antenna.
The XPL3000 IPTV box also features a TV tuner and PVR capabilities. Don't forget that HDR is also supported for some incredibly stunning lighting and shadows. It is simple to set up, has excellent speed and picture quality, and is getting excellent feedback from owners all around the world.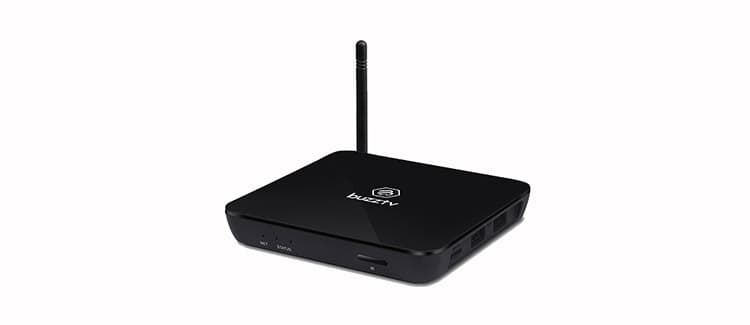 Feel free to check out my full review of the XPL3000—spoiler alert: I loved it too.
IPTV Box Versus Android TV Box
The main distinctions between an IPTV box and an Android TV box are as follows. The fundamental purpose of both is to broadcast material to your screen via the internet, although Android boxes are a little more complicated. They essentially enhance your TV to the point that it resembles an Android-powered Smart TV.
The option to download a variety of apps to access streaming services like Netflix, YouTube, and Amazon Prime Video is one of these benefits. They also naturally include the fantastic user interface, firmware updates, and system optimization that Android is renowned for.
In essence, an Android TV Box is typically more adaptable and less expensive than an IPTV set-top box. The absence of IPTV optimization on an Android Box, however, is a drawback. Because an Android TV box can do a lot more than just stream Android IPTV, it typically won't provide you with the same seamless, cable-like experience that an IPTV box can. On the other hand, an IPTV box is made specifically to stream IPTV. Overall, an Android TV Box won't be as simple to use but can still accomplish the task.
In the article I wrote comparing IPTV and Android boxes, which is linked above, you can find all the specifics.
Once you've selected what IPTV box you want to buy, the next thing you're probably going to wonder is what IPTV service provider you should pair up with. Don't worry because I've already written an extensive article on that subject, linked above.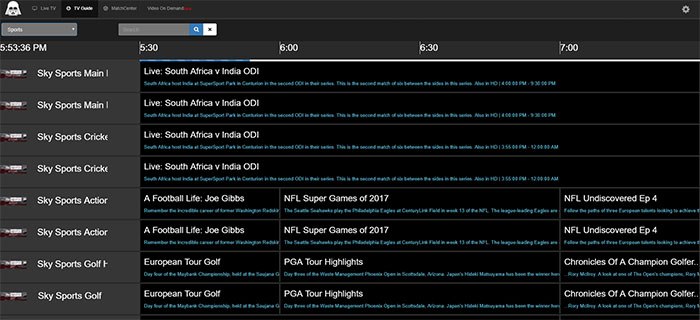 There are several elements that one needs to take into account when deciding on an IPTV service. You need to know what kind of content they stream and if they have packages that appeal to your taste. You need to make sure that they are compatible with the IPTV box you own. And of course, more simple factors like pricing and stream quality come into play as well.
To learn more about how to choose the right IPTV service for you, and what my personal top picks are, feel free to check out the full article.
Is Using IPTV Legal or Illegal?
The legality of IPTV itself is, admittedly, a pretty complex issue. IPTV seems to exist in this gray zone where people have a hard time figuring out just how safe it is. There are many factors to consider and it can feel like wandering through a maze just trying to make sense of it all.
The general gist is that IPTV is legal so long as said services are not violating any copyright infringement laws. To find out more about how you can spot the difference between legal and illegal IPTV activities, refer to my in-depth article on the subject linked above.
Do You Need a VPN When Using IPTV?
VPNs are considered an invaluable tool by many for a wide variety of online activities and the fact of the matter is that using a VPN for IPTV usage is indeed one of them.
I covered four primary reasons in my article linked above about why having a VPN can be very beneficial for you while accessing your IPTV content. They include having the ability to ignore the throttling of your ISP, protecting your online privacy, bypassing any blocked IPTV services, and improving the speed and streaming quality of your IPTV streams thanks to routing solutions.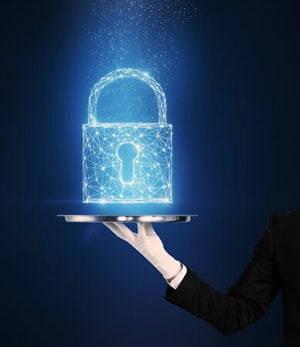 To learn more about specifically how VPNs are a great side tool for IPTV streaming, and to see which VPN I recommend the most for IPTV usage, check out my article linked above for the full story.