In today's digital age, streaming content has become an integral part of our lives. With the rise of IPTV (Internet Protocol Television), accessing your favorite shows and channels has never been easier. Digitalizard IPTV offers an excellent service that allows you to purchase multiple lines for your convenience. In this short and simple guide, we'll walk you through the process of acquiring multiple lines from Digitalizard IPTV.
Step 1: Choose a Subscription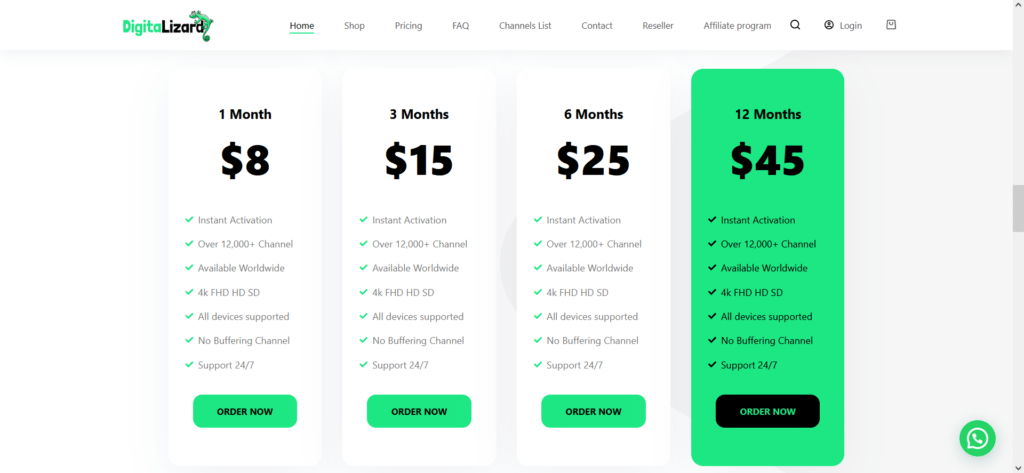 The first step is to head over to the Digitalizard IPTV website. Once you're on the homepage, navigate to the "Pricing" section. Here, you'll find a variety of subscription plans to choose from. Take your time to explore the options and select the one that best suits your needs. Each plan will have different features and durations, so make sure to pick the right one.
Step 2: Add to Cart and Customize
1- Choose Quantity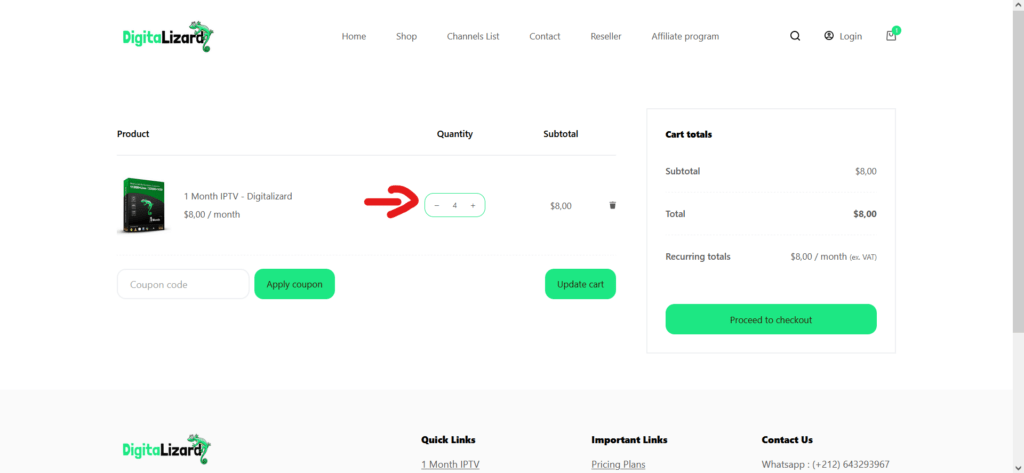 2- Update Cart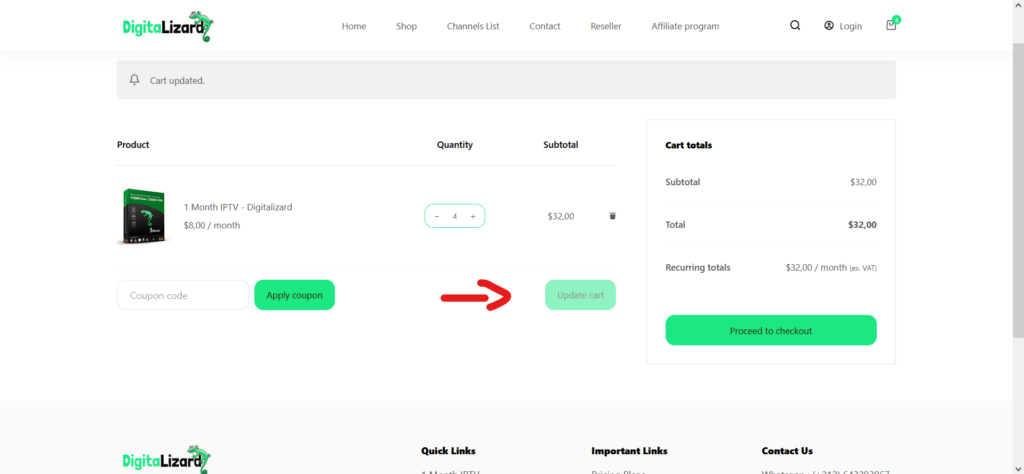 After selecting your desired subscription, click on it. You'll then be redirected to your shopping cart. In the cart, you can review your selected plan. Here's where the magic happens – you can adjust the quantity of lines you need. Simply change the quantity to your preference, indicating the number of lines you want to purchase. Ensure it reflects the correct quantity before moving on.
Step 3: Proceed to Checkout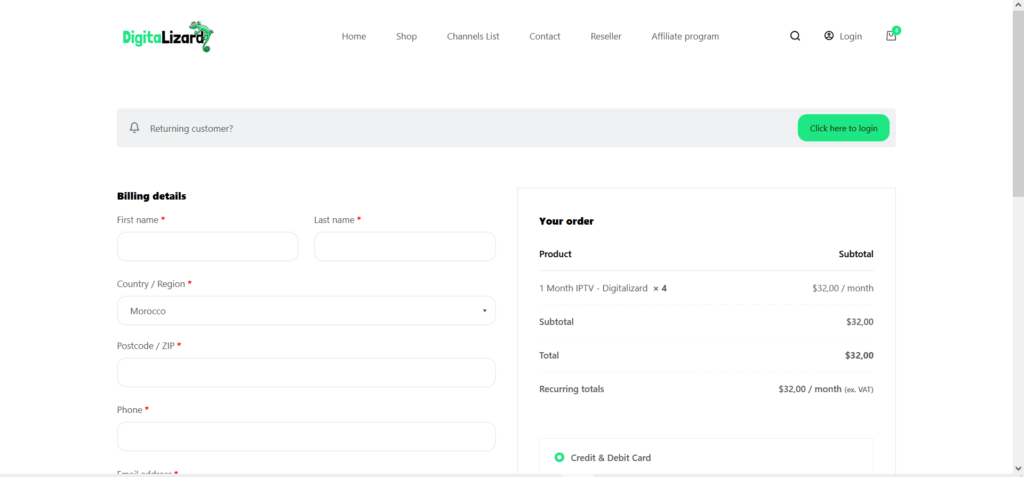 Once you've confirmed your selection in the cart, click on the "Checkout" button. You'll be directed to the checkout page where you'll need to provide your billing information and complete the payment process. Make sure to double-check your details to avoid any errors.
Step 4: Payment and Confirmation
Complete the normal payment process by entering your payment information. Digitalizard IPTV accepts various payment methods, making it convenient for you. Once your payment is processed successfully, you will receive an order confirmation.
Step 5: Delivery to Your Email
Digitalizard IPTV will promptly process your order. They will deliver as many lines as you chose to your email address. Be patient, as this may take a little time, but rest assured, you'll soon have access to the multiple lines you purchased.
And that's it! You've successfully purchased multiple lines from Digitalizard IPTV. Now you can enjoy a seamless streaming experience with your chosen number of lines, ensuring that everyone in your household gets to watch their favorite content.
Remember to keep an eye on your email for the delivery of your lines. If you encounter any issues or have questions, Digitalizard IPTV's customer support is there to assist you. Enjoy your IPTV experience with Digitalizard!